Works With Any Scanner
Scanfinity Digital Filer works with any desktop scanners, network scanners, Multi-Functional Peripherals (copy, scanner, fax), electronic fax systems and copiers that can create image-based files on the network.
Automatic Filing Policies
Filing documents are automated with a unique filing policy mechanism, ensuring each document is filed in a consistent way- whether routing documents to user designated locations on the file system, or to various document management systems.
High-Speed Scanning
Scanfinity Digital Filer captures documents from any directly connected TWAIN compatible scanner at its rated speed. This means you've got options- and you don't have to be stuck with something slow.
Now each document becomes a valuable asset that can be easily retrieved.
Whether scanning paper documents or receiving faxes in a high volume or ad hoc environment, Scanfinity Digital Filer enables easy and accurate association of metadata with each image making your document capture a pleasant experience and a success.
Advanced Image Enhancement
Scanfinity Digital Filer enhances captured images with holes and border removal, de-skewing, de-speckling, line removal, image rotation, page reordering, rescanning pages, removing pages, document separation, annotations, binarization algorithms, and more.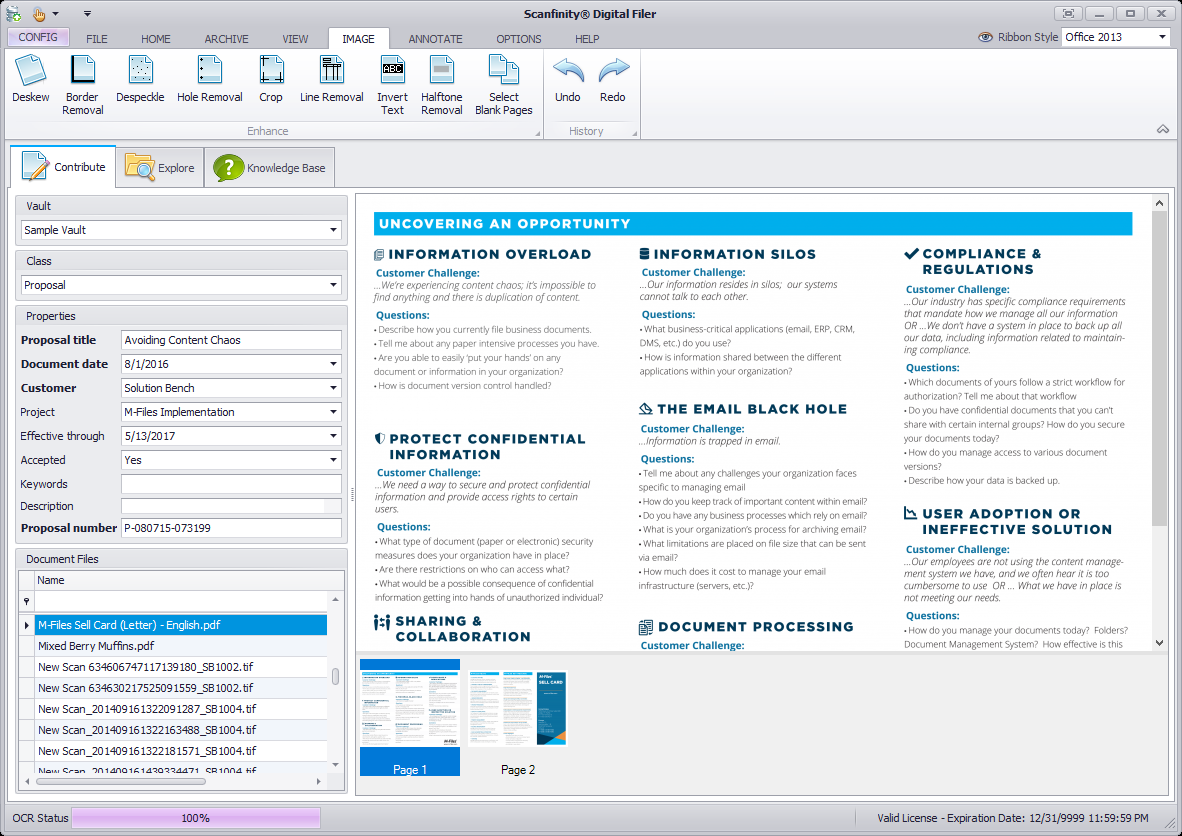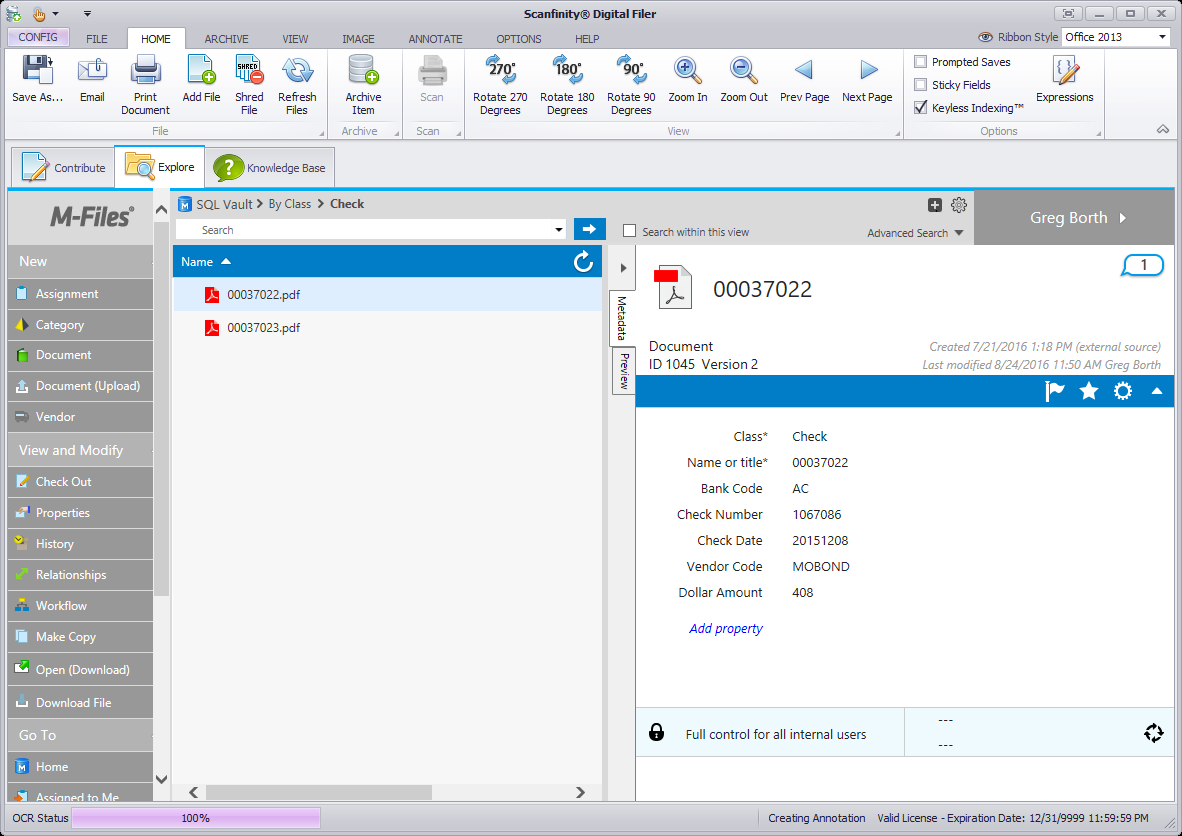 Easily Integrates
Documents are easily integrated with Adobe Acrobat file formats.
The Right Things in the Right Places
Documents have typically been managed with shared network drives, email folders, local and USB flash drives, as well as other ad-hoc storage methods. This can create a fragmented and unmanageable work environment often resulting in lost documents, revision confusion and unauthorized access to sensitive information. Scanfinity products are overcoming these business challenges.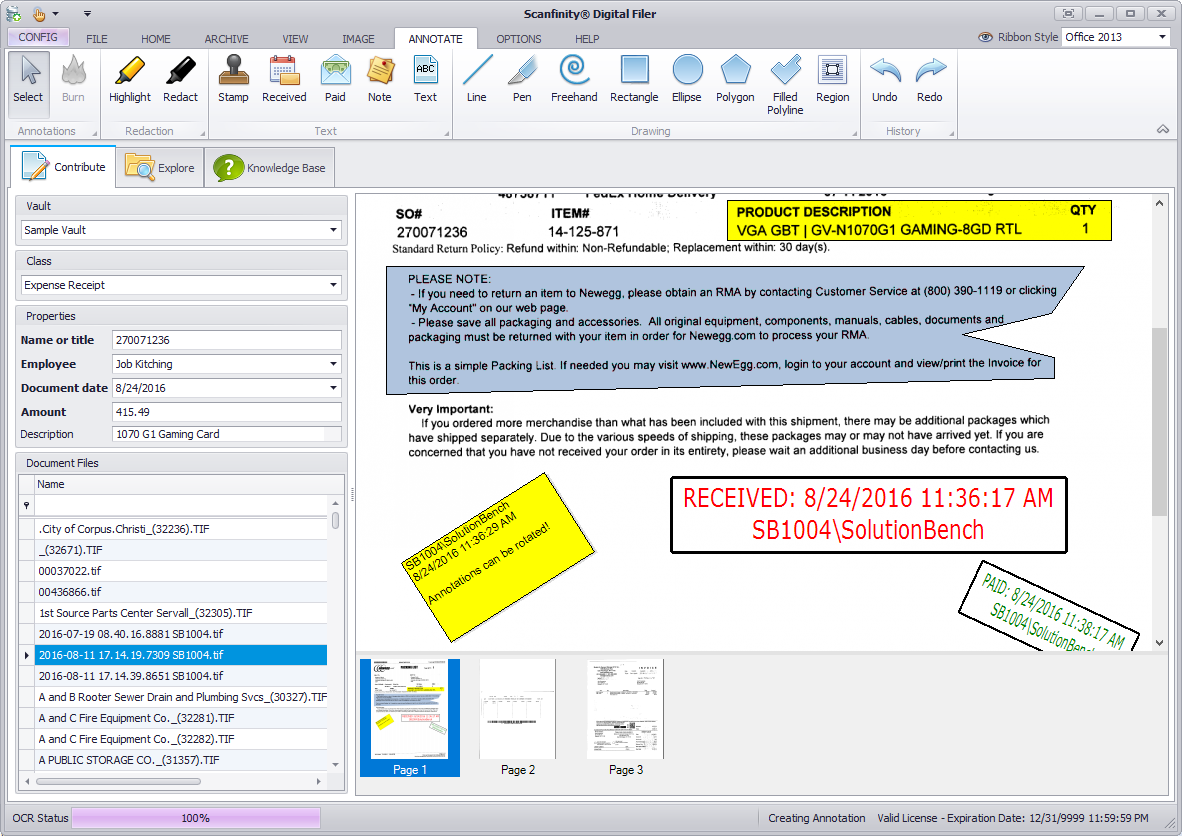 Image Annotations
Add thoughts, comments, and annotations to
a document without altering the original copy.
Digital Filer Themes
Make a selection from a library of custom themes to transform
your Digital Filer application into a one-of-a-kind user experience.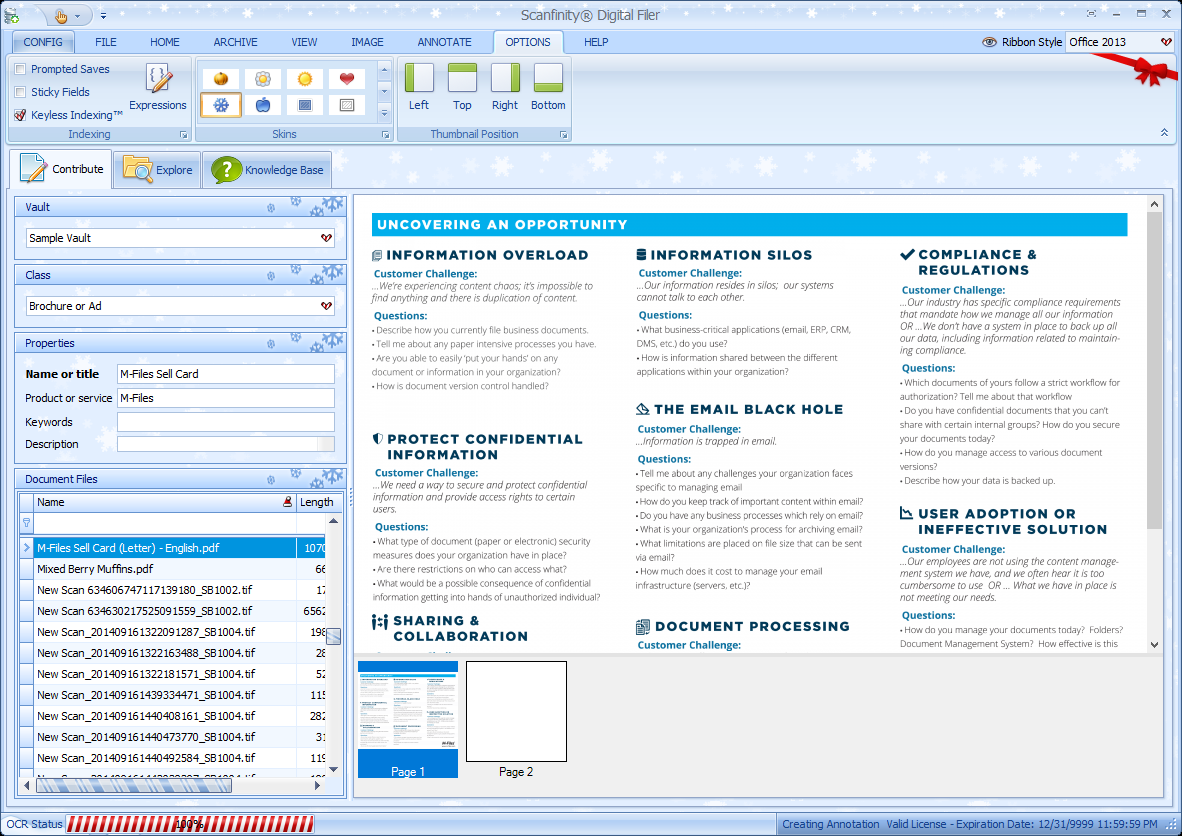 Advanced OCR
Scanfinity Digital Filer is equipped with Advanced Optical Character Recognition (OCR) to bring your scanned documents to life. This transforms your scanned text into something searchable, making things like check or invoice numbers easier to find than ever.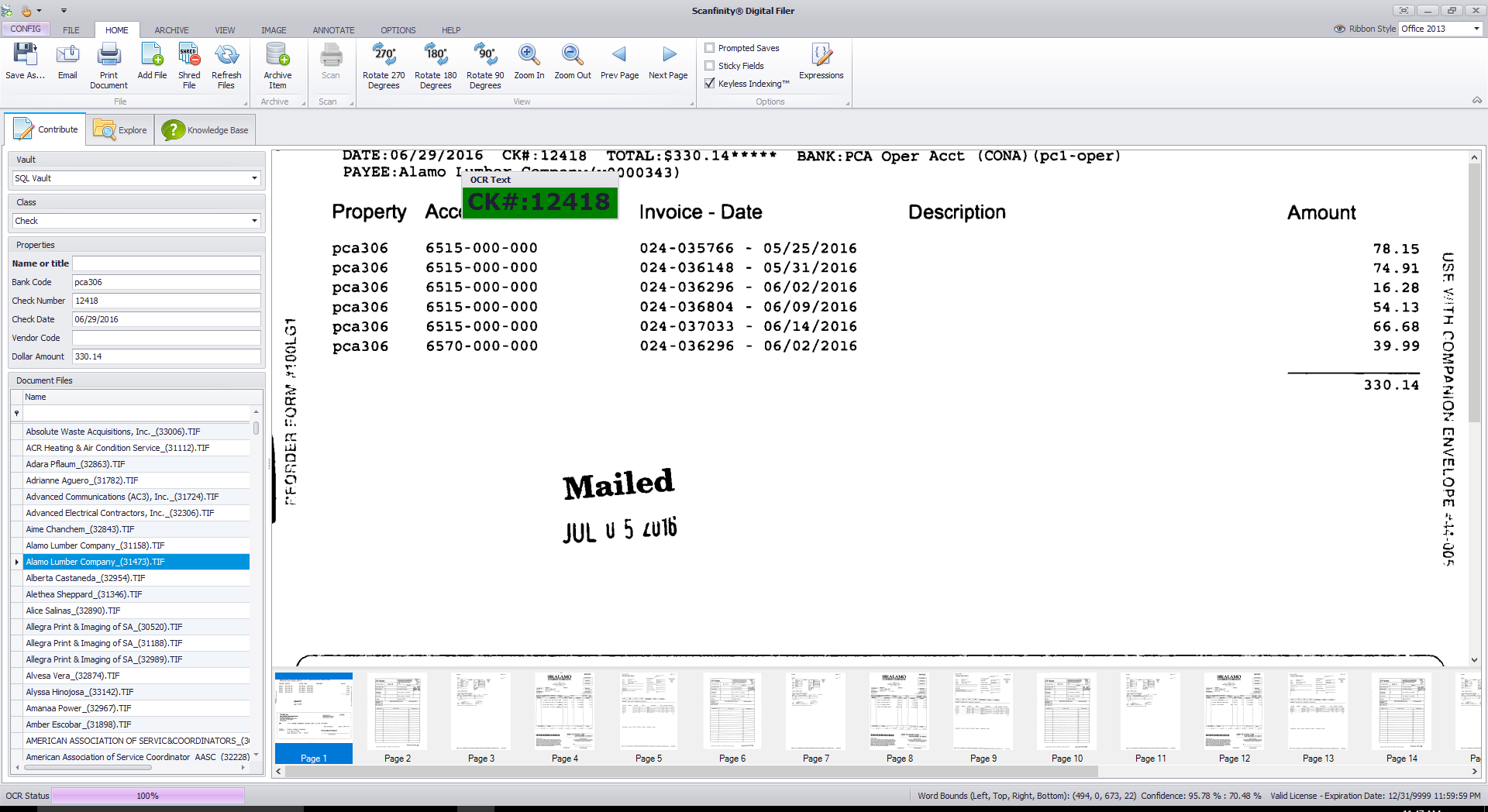 Let's Get Started!
Ready to learn more about Digital Filer and other Scanfinity products? Get in contact with us today.